Students Interviews, Brooklyn
STUDENT INTERVIEW: ALESSANDRA ROBERTA MARINI March 2014
STUDENT INTERVIEW: ALESSANDRA ROBERTA MARINI March 2014
Alessandra is Italian and is 26 years old. She has been studying at BSL for 9 weeks and has 3 more weeks to go. She is staying in one of our host families in Brooklyn.
Why did you choose to study at BSL?
To me it was important to see new places and not only Manhattan. BSL seemed very nice with a beautiful view from the windows. It's absolutely amazing! I also saw pictures where people always smiled!
What do you think makes the school special?
It's like a family, from the first day all the staff helped me and I felt right away at home. Everyday I'm happy to go to school, and I love the teachers too. They are very professional and do a good job with us!
What is the most interesting thing you've learnt in class?
In my opinion all the things I have learnt until now are interesting: grammar, topics, vocabulary, idioms, old expressions… everything!
Can you tell us a little bit about your accommodation?
My host 'sister' Keturah is so nice and generous, I love her! We spend a lot of time together at home, we cook together, she always makes me feel very comfortable. I'm lucky to have met her!
What is your favorite place in Brooklyn and why?
Park Slope because it is always full of different kinds of people. There are so much bakeries, bars, restaurants and shops! It's always time to go shopping and then eat an amazing piece of cheesecake!
Finally, tell us your best NYC memory.
The first view of Manhattan from Brooklyn Height's Promenade. I couldn't believe I was really in NY! I fell in love with this wonderful city right away, and I will never forget this amazing experience.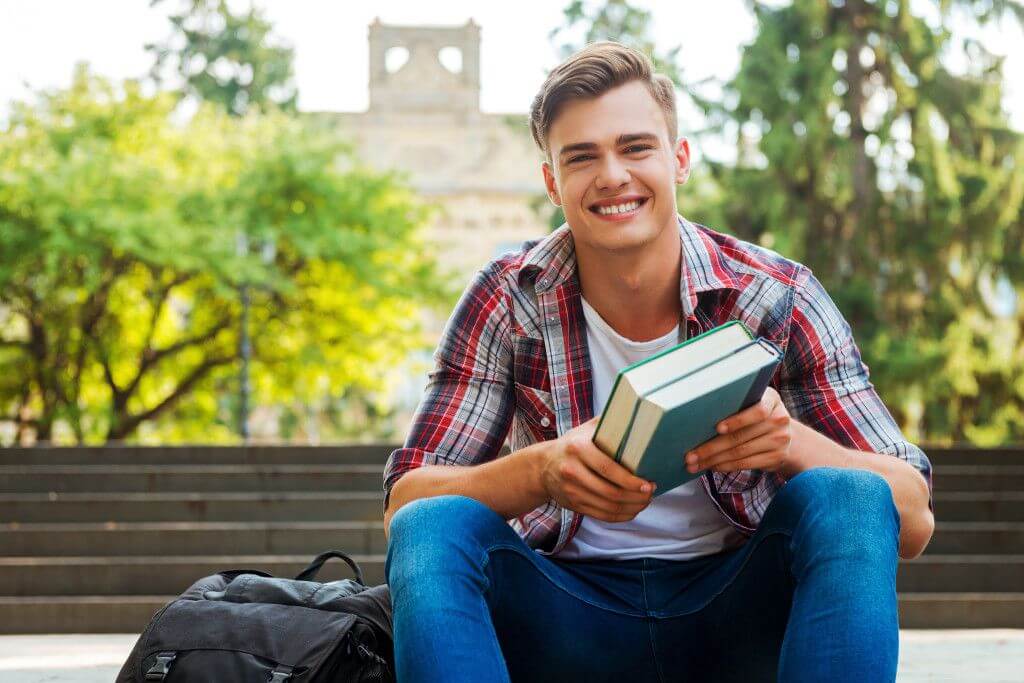 5 skäl att välja AVISTA
Språkresor med kvalitet • Enkelt, tryggt och prisvärt • 30 års erfarenhet • Stort utbud och personlig service • Prisgaranti